In between packing up your belongings and organizing the details of your relocation, you might not have the time or energy to think about cleaning your new home. Move-in cleaning services help you prepare your new home for your arrival. Keep reading to find out why you should looking into these cleaning services the next time you plan to move to a new location:
You Know they Use Safe Cleaning Products
If you leave the cleaning services to the management company, you have no way of knowing what kind of cleaning products they use. If you prefer non-toxic cleaning products in your home, you should hire a professional cleaning service that only uses non-toxic products that will not harm you, your family, or your pets.
It Prevents the Risk for an Allergy Attack
If you or someone in your family suffers with allergies, hiring a move-in cleaning service can help you get rid of allergens that might cause an attack. A professional cleaning service uses HEPA-approved vacuums and other products that can clear out the dust and other allergens from your new home . Even the allergens that you cannot see can cause problems, which is why it is important to get the home thoroughly cleaned.
You Can Be Sure the Apartment is Really Clean
A lot of property managers rely on the tenants to clean a property when they move out. If you do not trust the prior residents to properly clean your new residence, you might want to hire a professional maid cleaning service to get your new home completely ready for your arrival.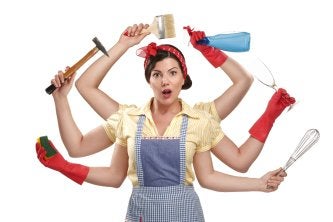 You Do Not Have to Waste Time Cleaning
When you hire professional cleaning services in Ann Arbor, Novi, Detroit, and the Detroit metro area, you do not have to waste time cleaning the new apartment. The move-in cleaners can ensure that your new home is in top condition so you can focus on unpacking and getting comfortable in your new space.