After surviving another long winter, you deserve to have a clean and orderly home in time for spring. House cleaning services in Detroit can help you get your home ready for the rest of the year. Keep reading to find out why you should get ready for spring with professional cleaning services .
Professional Cleaners Are Up to the Job
If you have neglected some of your cleaning duties during the winter, the task of cleaning your entire home can seem overwhelming. When you hire a professional cleaning service, though, you can enjoy a clean home without all of the work. Professional cleaners are up to the task of cleaning your home so you can enjoy a beautiful interior, even if it is currently in a state of disarray.
Professional Cleaners Have the Right Tools
You might have the cleaning supplies you need for weekly cleanings, but do you have what you need to take on a major spring cleaning project? If you hire a professional cleaning service, they already have all the equipment they need to do the job for you. This means that you do not have to invest in cleaning products that you will only use once or twice a year. The maids will bring everything they need to your home so you do not have to worry about adding to your cleaning supplies.
Professional Cleaners Know How to Get Your Home Really Clean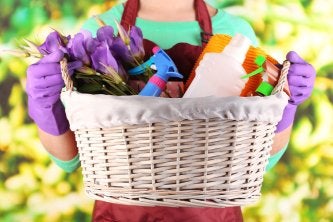 If cleaning is not your forte, you might not have the knowledge to get your interior as clean as you want it to be. When you hire a professional cleaning service to do your spring cleaning for you, they know exactly what they need to do to get your interior in the best condition. From the bathrooms to the hallways, they will ensure that your home is as clean as possible.