Washing your wood floors is an important aspect of residential cleaning . Harsh chemicals, wax, and normal wear and tear can create buildup on the flooring. You can use a mixture of warm water and vinegar to return the floor to its original condition.
Fill a bucket full of water and add a few capfuls of vinegar. Wash the floors with a sponge mop and dry them completely when you are finished.
Check out this video to learn more about cleaning wood floors. If you do not have the time to properly clean your home, you might want to consider hiring professional cleaning services, in Ann Arbor, Novi, Detroit, and the Detroit metro area.

We are very proud of our 5-star review rating on our Google+ page . It shows the quality of service we bring to our customers.
Here's what Monica P. had to say about our services:
" I'm very impressed with Maid Aide! My house got very clean, very quickly. The Maid Aide team attended to surprising details, like cleaning the microwave oven and the tracks for the sliding glass doors to the deck! Scheduling was easy and Maid Aide response time was fast. I highly recommend Maid Aide! one month later…. Maid Aide came back today, and I'm as happy with them as ever!!! not only am i a little bit of a fussy housekeeper, i also did residential and business cleaning for years– i know what my best work looks like. Maid Aide cleans as well as I ever did. and today, my house is as clean as it's ever has been. THIS is the cleaning company you want working in your place!"
Thank you Monica and to all of our customers. We appreciate you as much as you do us!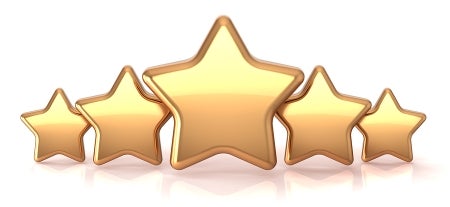 Move-out cleaning can add unnecessary stress to an already stressful process. If you want to get your security deposit back, you must clean everything in a rental property from the stove to the carpet. Hiring a professional cleaning service in Novi, Detroit, or Ann Arbor can make your life much easier when you are trying to move.
Professional cleaners can take on the task of improving the interior of your home while you focus on other aspects of relocating. If you do not have time to clean, the professionals can do it for you.
Check out this video to get some tips on hiring professional cleaners before your next move. With their help, you can be sure to get your entire security deposit back.

On top of packing, turning off the utilities, and figuring out the other logistics of relocating, you probably do not have much time to think about cleaning. Luckily, there are plenty of move-out cleaning services that give you the help you need to transition easily into your new space:
Free Up More Time for the Move
When you do not have to focus on scrubbing the bathtub or cleaning the burners on the stove, you have much more time to devote to the actual move. Hire professionals that offer house-cleaning services in Novi, Ann Arbor, and Detroit so you can leave your old home in good condition without the need to devote hours to cleaning it yourself.
Ensure that You Get Your Security Deposit Back
Another important reason to hire professionals that offer cleaning services before a move is to ensure that you get your full security deposit back. If you try to take on the project yourself and do not have time to do a good job, your landlord might hold on to some of that money. When you hire professional cleaners, though, they can leave the home in top condition so you can get your entire security deposit back. . The professionals have much more experience cleaning, which means they know what needs to get done and they can do it quickly and efficiently.
Skip the Tasks You Do Not Like to Do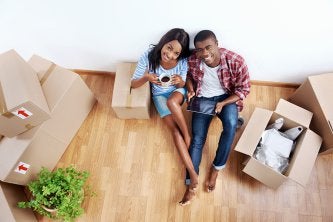 Even if you like to clean, there is probably at least one chore that you hate to do. When you hire a maid service to do the move-out cleaning for you, you do not have to worry about doing something that you do not like. When you do not have to clean the toilet or clear out the drains, you have much more time to focus on tasks that you enjoy more like packing or learning about your new neighborhood. You can even hire a maid service to clean out your new home so it is ready for you to move in.

Commercial cleaning services are not just for office spaces. If you want your church to look its best, you should consider hiring a professional cleaning service to help you keep it in top condition at all times. When you hire a professional cleaning company, you can easily obtain the following benefits:
It Provides a Clean and Safe Environment
Churches have visitors of all ages and some of them are more sensitive to dirt and dust than others. If you want to provide a safe and clean environment for all of your parishioners, it is important to hire a cleaning service that keeps the building as clean as possible. Whether you are operating out of a large or a small church, professional cleaners can ensure that the interior is clean enough to welcome all visitors with open arms and clean floors.
It Gives You More Time to Focus on Other Tasks
If you try to take on the task of cleaning on your own, it takes away opportunities to focus on other, more important aspects of running a church. Instead of trying to do it all by yourself, ask for help when you need it. Commercial cleaning services ensure that your church is always clean and comfortable while giving you time to focus on tasks that actually require your attention.
It Gets You Ready for Anything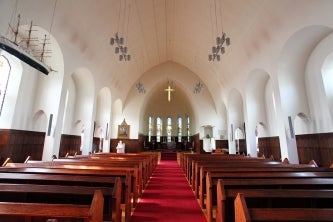 Whether you are having a normal Sunday service or a wedding in the church, taking advantage of commercial cleaning services near Detroit, Ann Arbor, and Novi ensures that you are always ready for anything. Why should you have to scramble to prepare the church for a big event when you can hire professional cleaners to ensure that it is always in the top condition? Utilize maid services to keep your church clean and welcoming at all times. Presenting a clean building is a great way to project a positive and welcoming image to your parishioners and anyone who visits your church.