Giving your refrigerator a quick wipe down might not be enough to get it truly clean. If your refrigerator is not in the best condition, you might want to hire a housekeeping service in Ann Arbor, Novi, Detroit, and the Detroit Metro area to take care of it for you.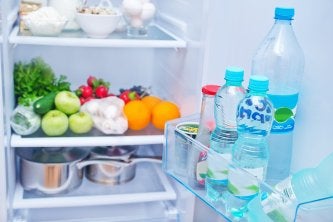 When you hire professional cleaners to take care of the refrigerator, they will thoroughly clean the exterior of the appliance. They will also spend time cleaning the rest of the appliances in your kitchen as well as the floor and the sink. After your regular cleaning appointment, you can be sure that your kitchen is clean and sanitary.
Once the cleaners have done their job, you can focus on keeping the inside of the refrigerator clean and ready for use. With the help of your professional cleaning service, you'll no longer have to worry about the cleanliness of your refrigerator and other appliances before hosting friends and family at your home.
After surviving another long winter, you deserve to have a clean and orderly home in time for spring. House cleaning services in Detroit can help you get your home ready for the rest of the year. Keep reading to find out why you should get ready for spring with professional cleaning services .
Professional Cleaners Are Up to the Job
If you have neglected some of your cleaning duties during the winter, the task of cleaning your entire home can seem overwhelming. When you hire a professional cleaning service, though, you can enjoy a clean home without all of the work. Professional cleaners are up to the task of cleaning your home so you can enjoy a beautiful interior, even if it is currently in a state of disarray.
Professional Cleaners Have the Right Tools
You might have the cleaning supplies you need for weekly cleanings, but do you have what you need to take on a major spring cleaning project? If you hire a professional cleaning service, they already have all the equipment they need to do the job for you. This means that you do not have to invest in cleaning products that you will only use once or twice a year. The maids will bring everything they need to your home so you do not have to worry about adding to your cleaning supplies.
Professional Cleaners Know How to Get Your Home Really Clean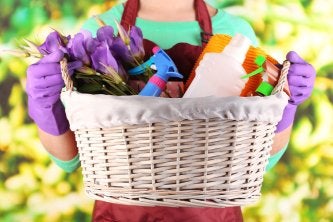 If cleaning is not your forte, you might not have the knowledge to get your interior as clean as you want it to be. When you hire a professional cleaning service to do your spring cleaning for you, they know exactly what they need to do to get your interior in the best condition. From the bathrooms to the hallways, they will ensure that your home is as clean as possible.

Dirt is not always located in the most visible place in your home. Hiring residential cleaning services helps you target the dirt that is hard to see so you can enjoy living in a truly clean house. Keep reading to learn more about where dirt might be hiding in your home: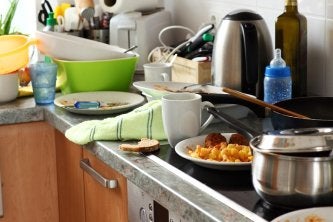 The kitchen sink is one of the dirtiest places in the home. Food particles can attract bacteria that could cause health issues for you and your family. There can also be a lot of dirt on the television remote, your desk, and your computer keyboard. When you hire a professional cleaning service in Ann Arbor, Novi, Detroit, or the Detroit metro area, they know where to focus to get rid of the hard-to-see dirt.
If you do not have the time to properly clean your home, it is important to hire a residential cleaning service. This ensures that you can come home to a home that is clean and sanitary.

In between packing up your belongings and organizing the details of your relocation, you might not have the time or energy to think about cleaning your new home. Move-in cleaning services help you prepare your new home for your arrival. Keep reading to find out why you should looking into these cleaning services the next time you plan to move to a new location:
You Know they Use Safe Cleaning Products
If you leave the cleaning services to the management company, you have no way of knowing what kind of cleaning products they use. If you prefer non-toxic cleaning products in your home, you should hire a professional cleaning service that only uses non-toxic products that will not harm you, your family, or your pets.
It Prevents the Risk for an Allergy Attack
If you or someone in your family suffers with allergies, hiring a move-in cleaning service can help you get rid of allergens that might cause an attack. A professional cleaning service uses HEPA-approved vacuums and other products that can clear out the dust and other allergens from your new home . Even the allergens that you cannot see can cause problems, which is why it is important to get the home thoroughly cleaned.
You Can Be Sure the Apartment is Really Clean
A lot of property managers rely on the tenants to clean a property when they move out. If you do not trust the prior residents to properly clean your new residence, you might want to hire a professional maid cleaning service to get your new home completely ready for your arrival.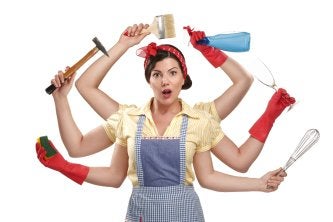 You Do Not Have to Waste Time Cleaning
When you hire professional cleaning services in Ann Arbor, Novi, Detroit, and the Detroit metro area, you do not have to waste time cleaning the new apartment. The move-in cleaners can ensure that your new home is in top condition so you can focus on unpacking and getting comfortable in your new space.

Washing your wood floors is an important aspect of residential cleaning . Harsh chemicals, wax, and normal wear and tear can create buildup on the flooring. You can use a mixture of warm water and vinegar to return the floor to its original condition.
Fill a bucket full of water and add a few capfuls of vinegar. Wash the floors with a sponge mop and dry them completely when you are finished.
Check out this video to learn more about cleaning wood floors. If you do not have the time to properly clean your home, you might want to consider hiring professional cleaning services, in Ann Arbor, Novi, Detroit, and the Detroit metro area.

Cleaning your home can be a full-time job. Luckily, the residential cleaners at Maid Aide can take care of the hard work and let you enjoy the results! We can clean your entire home, including your bathrooms. See how our Ann Arbor, Detroit, Detroit Metro, & Novi cleaners will keep your bathrooms sparkling:
Picking Up and Organizing
The bathroom is home to many items, including soaps, shampoo, towels, hairbrushes, and much more. It is easy to leave some of these items sprawled out on the counter, but this makes your bathroom look dirty and disorganized. Our residential cleaners will pick up and organize these items, keeping your bathroom looking as tidy as possible. This is a great option before a special event or just during your regular cleaning!
Caring for Showers and Tubs
A shower can be where you start your day or provide the perfect place to relax at the end of it. But with daily use, it is important to keep your shower and tub area clean both for comfort and safety. You will not have to worry about cleaning this bathroom feature when you hire our maid service! We can come to your home and scrub the shower and tub, ensuring that each member of the family can enjoy their own personal spa.
Cleaning Toilets and Sinks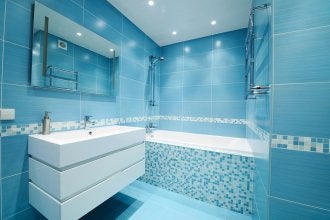 Toilets and sinks are two of the most commonly used features in any bathroom. Unfortunately, this also means they are two of the dirtiest features in this space. Nobody wants to spend their free time scrubbing toilets and sinks, which is why it is a good idea to hire professionals! Residential cleaners can take care of these jobs, letting you enjoy a cleaner and healthier bathroom space.
Leaving Floors Looking Great
Flooring plays an important role in your home décor, even in the bathroom. Clean bathroom floors will look great and keep you feeling great when you step out after a shower. Our maid service is a great option for keeping floors clean without having to worry about vacuuming or mopping on your own.

Who says you can't keep a clean home when you have pets? Our furry friends may be notorious for leaving stains and odors throughout the home, but regular cleaning can easily remove the particles that leave these unpleasant and unwanted marks and smells.
Watch this video to see which simple cleaning tips can help you keep your home smelling fresh even when you have pets. Keep white vinegar, wipes, towels, a vacuum, and a dust mop around so you can easily pick up at the end of each day. If you allow your pets on the couch, place a throw blanket on top that can be removed and washed regularly.
If you have a hard time keeping up with these chores, consider hiring a maid service serving Novi . These experts can help you keep your home clean and fresh!