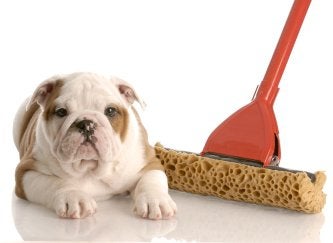 When you have pets, it is much more difficult to keep your home clean. Without effort, your home will quickly show the wear and tear of life with animals. Use the following tips and a professional cleaning service in Ann Arbor to enjoy pets in your home without the mess.
Brush Your Pet
Hair is one of the biggest issues of having a pet. If you are tired of sitting on layers of hair that your pet has shed, you should take some time to brush the animal once a week or once every few weeks. This will significantly decrease the amount of hair that ends up on your floor or on the furniture, so your professional cleaners will be better able to get your home in the best condition. If possible, you should brush the animal outside so you do not accidentally spread the hair around your home.
Housetrain Your Pet
You can avoid a lot of unnecessary accidents by consistently housetraining your pet so he understands where to go to the bathroom. Whether you train the animal on your own or consult a professional trainer, housetraining your pet can prevent a lot of accidents that can dirty your floors. If you have cats, you should empty the litter boxes regularly to keep your home from smelling. If you have dogs, you should let them outside enough times during the day to prevent an incident inside.
Hire Professionals
When you have pets, you need to clean your home more often to keep it in the best condition. If you do not have the time to clean your home regularly, you can hire a cleaning service to help. Home cleaning services in Ann Arbor, Novi, Detroit, and the Detroit Metro area can provide the help you need to keep your house clean even if you have pets. Whether you have one dog or six cats, the professional cleaners will give your home the attention it needs.